What makes one DJ better or not so right for your event?
Years in the business – Although a high number of years in the business doesn't mean that a DJ will be good at what they do, someone who has been in the business for only a short amount of time is not going to have  the diversity of experiences that someone who has been in the business for a long time will have.  Just as you get better in your career the longer you do it, there is a difference between a newbie and a veteran DJ.
Personality – Without talking to your potential DJ, even over the phone, it will be difficult to determine if their personality is one that you want at your event.  I know DJs who use swear words within regular conversations.  Some DJs add goofy skits to their performance while others hide behind their equipment.
Voice – Many people, including some DJs, prefer not to speak in front of crowds, others provide narration.  How much talking do you want your DJ to do?  Do you like or dislike how they sound in person?
Number of successful, relevant events – Experience entertaining at a bar, club or birthday parties isn't directly applicable to DJing a wedding reception.  Yes there are overlaps in skills but the expectations are different at weddings and mitzvahs than at other events.  Corporate events may also be different.  In most every profession, more experience is better.  Note that some companies who have had unhappy customers have paid them off to stay silent about their bad experience and thus you cannot always rely on a lack of bad reviews to indicate that have haven't messed up.  The way a DJ responds when asked about any "events gone wrong" may reveal more than you expect.
Quantity of reviews – Reviews may or may not be authentic.  A lot of customers won't take the time to provide a review unless rewarded to do so… This is evidenced by the receipts you get from many retailers, offering a free this or that in exchange for a review.  I have heard of one DJ company actually offering a $200 reward for providing a 5-star review.  That's right… Not just a review but a 5 star review.  Would you provide five stars for $200?  What if you weren't 5-star happy with what you received?
Wording and score of reviews – A vendor with only 5-star reviews may be doing something to get them.  In every business, there is always that customer who complains about something. Maybe an uncle got upset because the DJ didn't play their song request, or the music was too loud at their table.  You can usually tell which reviews are more useful by reading the text rather than just relying on the scores.
Personal appearance/presentation – What will be the appropriate attire at your event?  It may not matter as much at a party but at a wedding, mitzvah or corporate event, the attire of the guests, staff and vendors may be important.  I have personally witnessed DJs wearing jeans and a t-shirt to a wedding when not even one guest was dressed so casually.  Personal appearance may also include more than just clothing choices but other aspects that aren't as easily adjusted.
Equipment quality and presentation – I have many pictures from events where the DJ's equipment was very sloppy.  So many of them display a tangled mess of wires within their installation.  One DJ I personally witnessed actually had turned up his sound system to the point where the lights on his mixer were solid red.  The music could not be understood and he apparently had thought that solid red (which serves as a indicator to stop doing that) was a good thing but the amount of distortion was horrible.
Itinerary and entertainment planning details – A party may not have an itinerary while a bar or bat mitzvah, corporate event or wedding reception typically includes numerous different activities that need to be considered, timed and organized by someone.  Of course some events can be accomplished quite successfully without a plan but a plan makes your expectations easier to achieve and actually provides a guideline for the success of your event.
Creative/appropriate advice and ideas – Each event has its own unique set of music, activities, itinerary, décor, lighting, atmosphere and people.  Although the host of each event may know the guests better than anyone, there is usually a combination of vision and goals set by the event planner or client so that the guests will enjoy a specific experience.  The more discussion between the party host and the vendors, the more the vision should come to be.  If planning an upscale cocktail party, a casual dance party, an annual banquet or a celebration of a marriage, the vision may be very different.  Ideas and advice are more likely to come from a more experienced vendor.
Age/gender/physical attributes – Personally, I feel that these attributes don't matter.  If someone young can do the job, someone older should be just as capable.  Both male and female DJs are quite successful.  A taller, larger, smaller or shorter person are also just as capable as a DJ.  I will note that mobility may be an issue… I know that during my performances, I move around the room a lot and at those facilities where the installation is separated from the guests, such as in a loft, it actually hinders the ability to provide a complete array of services.
Style of performance – Some DJs will stay behind their equipment and rarely even say anything.  If they beat-mix (blend from song to song), this club-style performance may be just what you want.  Other DJs also dance to the music, put on costumes, some even dance on their speakers and lead the conga line wearing a sequin jacket.  Some scratch, some play a variety of music… One DJ in the area specializes in 80's music.  Is a conservative or outgoing DJ show right for your event?
Variety or quantity of songs available on site – Not too many years ago, DJs were advertising that they had hundreds of thousands of songs in their library.  They may have but I can almost guarantee that if they do, those songs weren't acquired legitimately.  DJs are a lot like artists in that they are not in a profession that typically pays a livable wage and thus many copy the work of others without regard to who it affects.  On the other hand, there are DJs with completely legitimate music libraries with a focus on a certain style of music: Latin, club, country, pop, rap, etc.  If you want a particular style of music for the majority of your event, you should consider seeking someone who plays that style of music as a specialty.  Only around 70 songs can be played during an event and what about those eclectic tunes… Do you want to hear popular or obscure music?
Music genre specialties – Want a 90's, oldies or country music focus at your event?  Make sure to choose a DJ who not only has a lot of that style of music but also has experience playing it for crowds.  The advantage of having a live DJ is not that they can select and play any another song from a category but that they know which song will go well together.  There's an art to choosing each song and this is a skill that sets great DJs apart from average DJs.  Anyone can press keys on a piano but someone who knows in what order to press the keys will do a much better job in pleasing your ears.
Beat mixing skills – DJs don't have to beat mix from song to song to be a good DJ… And that's because some crowds/customers don't want nor care about a blend, however, when people are dancing, beat mixing creates a smooth transition from song to song.  In my opinion, good beat mixing skills can only add to the event but bad mixing skills will annoy people.
Ability to read a crowd and adjust accordingly – Crowds typically include guests with varying musical preferences.  What one person might like to hear one day may even change before tomorrow comes.  In fact, some songs just seem to remind people of another song and that's where a DJs skill in determining what song should be played next will make a difference.  Where there are people who like rock, pop, country, oldies, disco, Motown, alternative, etc… A mix of music will keep everyone interested and make it enjoyable for all.  I have witnessed DJs who continue to continue to play a style of music that's not working for the audience.
Referrals/recommendations from other pros – This should count heavily in your scoring but only if the person doing the referring has others from which to compare.  If they have only experienced a few DJs, they may know enough but if they haven't experienced the DJs you are comparing, their opinion may not be relevant.
Travel distance from DJ office to party location – It doesn't happen frequently but I do have people ask how far I am from the venue where their event will be taking place.  I just worked with a DJ who flew in from Arizona for an event in Hershey, PA.  Distance doesn't really matter, so long as the DJ is willing to travel and the total price is agreeable.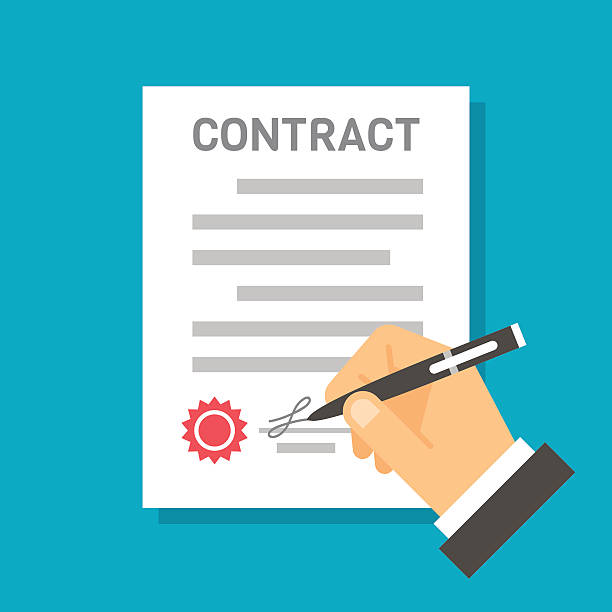 Contract/policies/terms/cancelation policy – There are so few people who appear to care about this but many of those people have regrets later… I know of couples whose DJ didn't show up at all, DJs who book more customers than they can handle for a date and then either cancel all but one customer or sell off the excess jobs to other DJs who then get paid a significantly lower amount to do the event.  Cancelation policies vary widely as well.  Most agreements don't provide for your money back if you don't receive what you expect.  You can take a product back to the store and get a refund or exchange the item for something else but what happens if you don't get what you expected from your DJ?
Possibility that they may overbook or cancel – Does the agreement that the DJ created for you to sign, protect you from them canceling?  They probably require a non-refundable first payment and then may even require the balance in advance of the event.  I know of one DJ company who has had many unhappy customers but pays off every one of them with a "gag" agreement so that they won't say anything negative about the company in public.  There is no regulation over DJs and what they provide so be aware that the cheapest DJs quite often cancel some of their contracts.
Written guarantee or bond – Receiving a written guarantee says a lot when it comes to a service.  The guarantor cannot "redo" the event or provide a replacement as easily as swapping out a different product.  Someone who stands behind their DJ performance with a written guarantee is rare and should be an indicator of someone you can trust and rely upon to provide you with whatever their guarantee states…. Or else…. What?  Without a guarantee, there's no assurance that you will get what you expect from your investment.
Liability insurance – Without regulation that requires it, most DJs don't carry any form of insurance.  Insurance protects them from a financial loss if an issue comes up, even at a different event perhaps a week or month before yours, that otherwise could cause them a great financial burden… without insurance, an incident could be devastating to a company.  Few venues require vendors to have insurance but in reality, any serious business carries insurance.
Number of DJs within the company – A big company may be appealing because they can assign you whichever DJ they have available.  The downside to this may be that the person who was assigned to your event may no longer work there by the date of your event.  Someone else might be able to fill in for them in that case.  A one-person company may need to rely on outside help to assist but they may also be more reliable because they own the company and their reputation is on the line if things don't go as planned.  Would you rather have the owner of a company service your needs or one of many employees, or worse, perhaps, one of many possible sub-contractors?
Full time/part time entertainer – A full time entertainer will likely rely on their income while part time DJs may not need the money because they are subsidizing their DJ business with the income from another source.  Full time or part time status doesn't mean that you will receive a different performance from them, but it may.  Personally, I feel that ethics weigh in much more heavily when it comes to how seriously they take their responsibility to provide entertainment at an event.
Whether they provide dance instruction – DJs who provide dance instruction may provide your guests with an opportunity to take part in a dance that they might otherwise only watch.  I have received many, many compliments from guests, even from those who didn't participate, who could tell that the dance instruction provided to the crowd caused a lot more people to have fun.  Some customers have even told me that they didn't expect so many people to dance.  Some events and groups don't need or want dance instruction while others greatly benefit from it.
Crowd interaction – Most every DJ will indicate that they interact with the crowd.  How they do it varies drastically and may surprise you.  While some consider accepting requests to be interaction, others consider interaction to mean being out on the dancefloor and actually dancing with guests, handing out props, waving their hands, etc.  What's right for your event?
Acts as the master of ceremonies – For events with an itinerary, a master of ceremonies should ensure that the schedule is followed, that people and things that are needed are in place prior to making announcements and they will speak on behalf of the client.  If the event has no itinerary, there isn't likely to be a need for anyone to fill this role.  Some DJs will not offer this service while others provide a two person team, one to play the music and one to make the announcements.  Even some of them aren't coordinating any activities in advance.  Ask them how they go about providing this service to see if they will meet your expectations.
Number of events the DJ will book per date – Many DJs book as many events as they can for a date and in some cases they get help for one or more of those events.  Sometimes the "main" DJ will show up for a portion of each event.  Other DJs cancel overbookings and yet others farm out the extra work to someone else… often times apologizing to one of the clients about the switch or making up some sort of story about having to donate a kidney to their aunt.
Prior experience at a particular venue – Facilities have certain entrances where vendors load and unload their equipment.  Some venues have steps, elevators, L-shaped rooms, outdoor patios, electrical outlets and sometimes particular places to park vehicles.  Prior experience at a facility does provide a vendor with the knowledge of these aspects of that space and will help them prepare for any challenges.  It may also give them insight that they can use to advise you of options that are unique to the space.
Backup/contingency plans – Many things can happen, some of which can actually negatively impact your experience, such as an illness of a key vendor, auto accident, equipment malfunction or maybe something breaks just before showtime… If a vase is dropped and broken, the event will go on but if the power goes out, that may be the end of the party.  A DJ may have a backup set of headphones but that won't help if a power surge blows the fuses in their speakers.
Awards received (real or purchased) – WeddingWire and the Knot give out awards annually to advertisers who get a certain quantity of reviews above a certain average score.  The constant flow of reviews keeps those websites on the top of the search engines and so the vendors are rewarded.  I know of one DJ who has purchased two awards and not only displays them but also says that he has received multiple awards.  It's clever but also deceiving.  Doing a great job for customers doesn't result in awards, other than maybe an occasional gratuity, which you aren't likely to hear about.
Fancy office – A DJ office provides a place to meet and potentially show off some lighting or sound equipment but does it make the DJ any better than one who stores their equipment in a warehouse or vehicle and meets customers at the venue or a coffee shop?  The fancy office actually comes with a cost that will likely be an expense that is built in to the price that each customer pays.
Do they smoke, drink or take sales calls during events? – Oh my… I have seen all of this over the years.  One DJ I know requires that their customers allow them to drink at the event and if they don't have an open bar, he takes his own beer – and it's more than a 6-pack.  Another DJ I know puts on a long song then goes outside to smoke several times per event.  Some DJs even respond to availability inquiries by email or phone, during an event.  Imagine going to a concert and one of the performers steps away to take a phone call.
Website, videos, online ads – Anyone can hire someone to make a website for them.  DJs aren't in the business of creating, maintaining or marketing websites so very few of their websites were actually crafted by the DJs… That's fine but keep in mind that the more polished the presentation, the more likely it represents the level of service they can provide.  Sites with actual photos from their events, even if they don't look as fancy, may actually better represent what they can do because you can actually see that the photo isn't a stock photo purchased by the web designer to put a nice graphic in that spot on the site.
Price – How much a DJ charges to provide their service is determined by many factors and usually increases as they gain more experience, curate a better music collection, improve their many skills and improve their sound equipment.  Note that I started my DJ business with $700 worth of equipment and it really doesn't require much more than that even today but the difference between a cheap DJ and a great one is noticeable and will have a real effect on your event.
Available options – Few DJs offer only one service.  If they do, they aren't likely to have been in the business very long because DJs discover over time that customers want different parties.  One may be outside and require a much larger sound system to cover the area where everyone will be.  Another event may be at night for a smaller crowd in an intimate setting where a club atmosphere with moving beams and ambient colored lighting will set the mood.  Some options make sense to separate and offer as upgrades while others may not be familiar to you at all… Some DJs offer much more than lighting.  They may offer photo booths, photography, videography and even wedding officiant services.  Check out the enhancements that I offer here: http://rhythmsystem.com/enhancement-packages/